In the Community
Building deeper partnerships for greater impact
We believe that successful partnerships require more than just writing a check. We pride ourselves on being deeply invested in the missions of the community organizations we support and we look to create multifaceted partnerships that make the most of our corporate resources and the skills and energy of our employees.
One example is our support of Camp Harbor View, a national model for introducing teens to the joys of being outdoors in a healthy environment. Each year, Camp Harbor View enrolls 900 youngsters from Boston's underserved neighborhoods in their summer camp, at no cost to the youth or their families, and offers a leadership development and summer jobs program for 100 other teens. In addition to classic summer camp fun and games, each camper also experiences a wide variety of activities designed to build confidence, encourage creativity, and develop leadership skills.
In 2019, more than 80 Blue Cross employees supported Camp Harbor View through volunteer work, event participation and board leadership. In September, during our ninth annual company-wide Service Day, 30 volunteers helped clean, organize, and prepare the camp for winter. Camp Harbor View has been a Service Day partner since 2013 and has engaged more than 415 employees in 3,330 hours of volunteer service. In November, 50 Blue Cross employees participated in the organization's annual Citython 5K road race, which raises critical funds to support their year-round programming.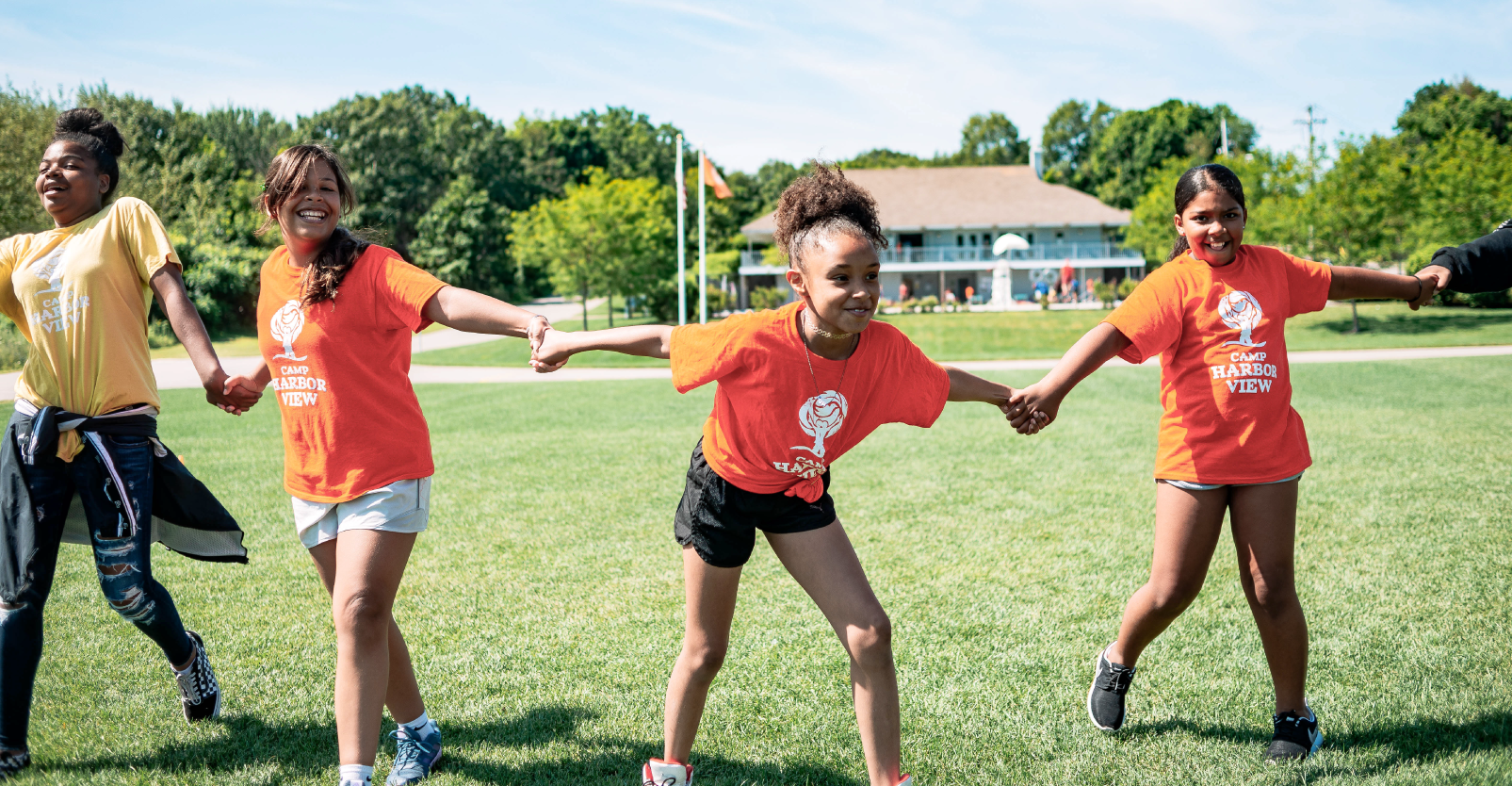 We were delighted to match our 13th annual William C. Van Faasen Community Service Sabbatical Fellow, Colleen McLaughlin, with Camp Harbor View. The sabbatical, our company's pinnacle volunteer opportunity, gives one Blue Cross employee the opportunity to work full-time for six months at a not-for-profit organization to support a critical business need. Colleen, a training specialist in operations, kicked off her sabbatical in November and will be working on a needs assessment, content development, and process recommendations for new-employee onboarding.
In addition to volunteer support, Blue Cross partners with Camp Harbor View by investing in programs that give children and teens unique opportunities to succeed. Since 2017, our company has been a major funder for the organization's Leader in Training program, supporting 40 participants annually. Each leader in training is paired with an advisor who helps them navigate high school and explore post-secondary plans, and they also receive paid summer jobs at Camp Harbor View as junior camp counselors and peer mentors to campers.
We help launch and scale programs that improve access to nutritious meals, physical activity and healthy environments
A focus on preventing food waste and making nutritious meals available to those most in need
Our business practices are guided by a commitment to responsible stewardship of the environment