We believe in the connection between our health and the environment
At Blue Cross Blue Shield of Massachusetts we know that the health of our associates, members and communities is intimately linked with the health of our environment. We're continually adopting innovative, measurable ways to reduce our impact on the planet, support the well-being of our employees and members, and improve public health. 
Our approach to creating healthier environments
Our 2020 sustainability goals aim for deeper reductions in our own emissions, waste and paper use, support of more sustainable food and reducing harmful chemicals.
We are also committed to actively improving the environmental health of our members and using our resources and brand to support local programs and policies that create healthier environments for all Massachusetts residents. 
Goal: Reduce greenhouse gas emissions by 30%
Goal: Reduce paper use by 50%, waste to landfill by 30%, and water use by 10%
Goal: 75% of food served sourced sustainably
Goal: Workplace 100% free of toxic chemicals
Our sustainability initiatives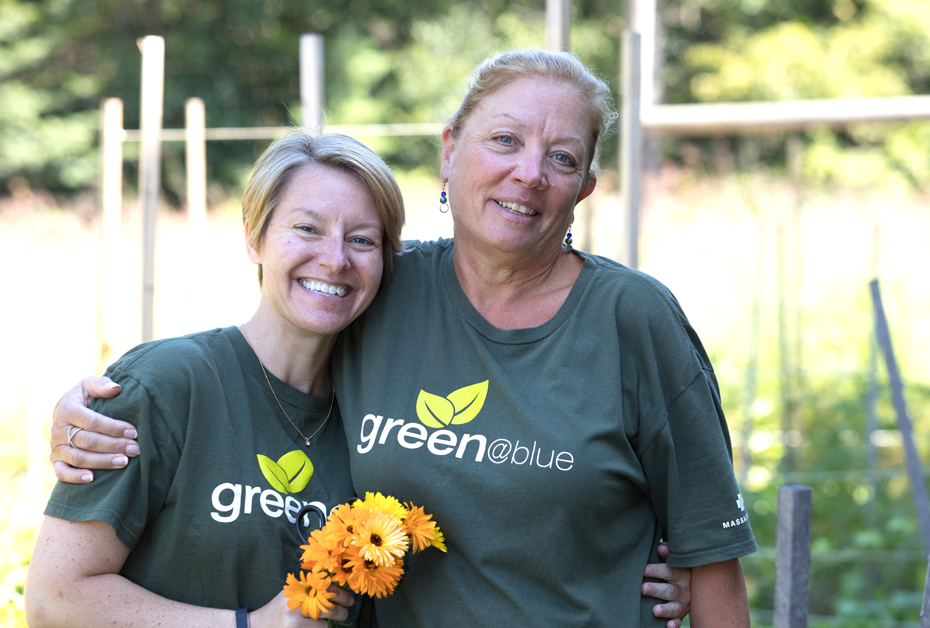 Through our [email protected]  programs we engage associates in our sustainability efforts.  Our most popular program is our company gardens where associates  harvest produce and participate in garden workshops with our  community partner, The Trustees.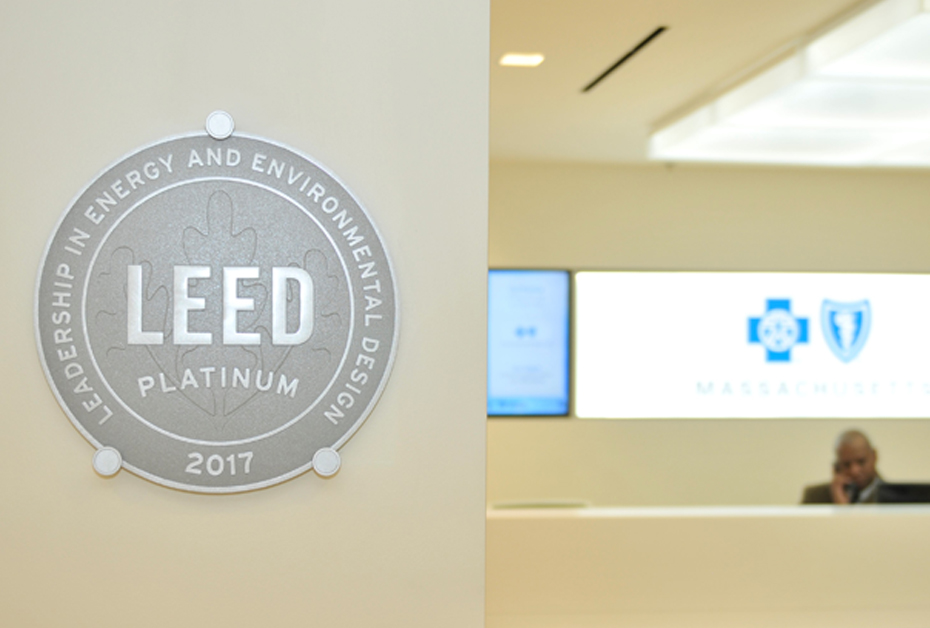 Healthy Working Spaces
We strive to create the healthiest possible working spaces for our employees by eliminating toxic chemicals, serving locally sourced food, providing access to natural light, bringing nature into the office, and focusing on proper ergonomics. Our corporate headquarters in Boston received LEED® Platinum certification from the U.S. Green Building Council, making us the largest project in New England and 12th largest in the nation to achieve this certification.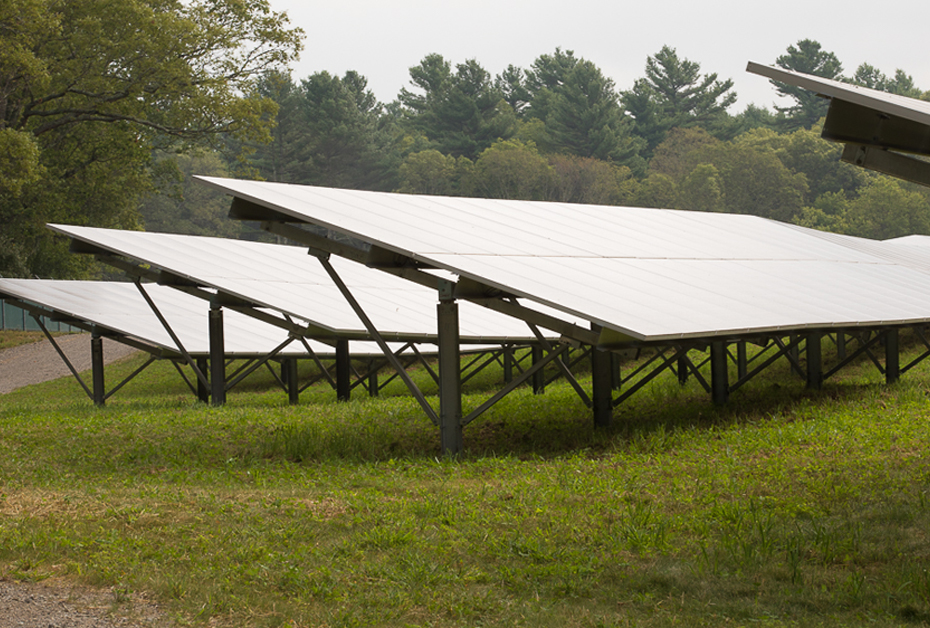 Community Solar
We support the development of solar projects in Hopedale and Mendon, MA. The projects increased the amount of solar generated power in MA by 13% and reduced carbon emissions by an estimated 6,300 metric tons, the equivalent of taking 1,300 cars off the road.
If you are interested in learning more about our sustainability efforts or would like to partner with us, please contact:
Monica Nakielski 
Director, Sustainability & Environmental Health
[email protected]