Fostering healthy outcomes through strategic partnerships
We are committed to being a thoughtful and effective corporate citizen. This is demonstrated through community investments and partnerships with organizations that share our commitment to promote good eating habits, active lifestyles, and healthy environments.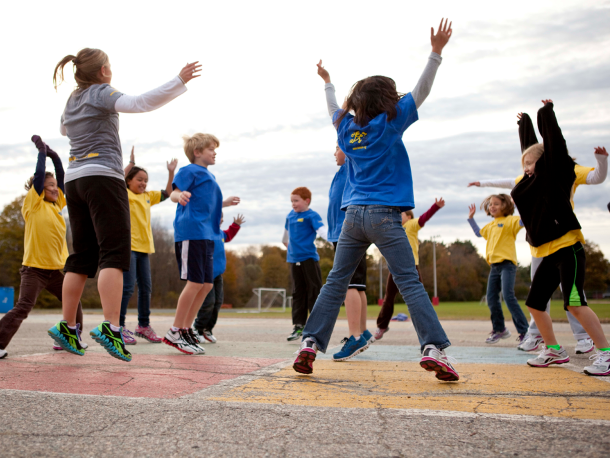 BOKS (Build Our Kids' Success)
BOKS, is a free physical activity program that empowers school communities to improve strengthen children's' minds and bodies through movement. With our grants to 16 Quincy schools, BOKS was able to engage over 600 children in hours of physical activity.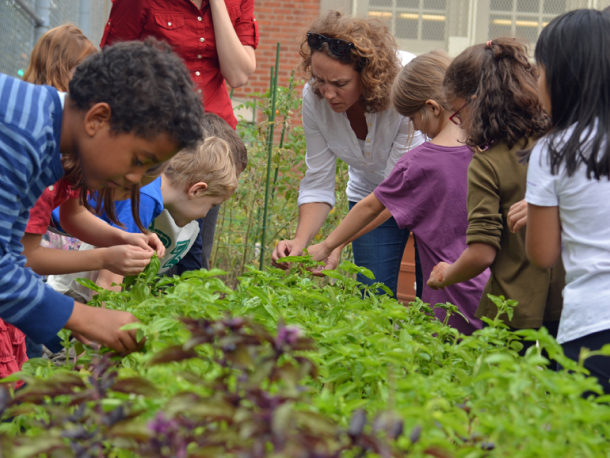 Mass Farm to Schools
Massachusetts Farm to School's Harvest of the Month program gives students in K-12 schools and early education programs across the state exposure to a different Massachusetts-grown crop each month to generate students' excitement for healthy foods.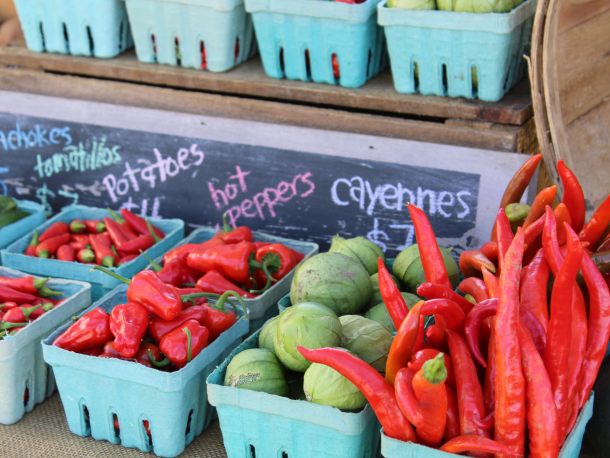 Pittsfield Farmers Market
The Pittsfield Farmers Market, provides thousands of Berkshire County residents' access to fresh, healthy, locally-produced foods throughout the year. The market, which accepts SNAP, WIC, and senior food benefits, is designed to promote healthy living and foster community building.
Funding Opportunities
Programmatic and Sponsorship Requests—Blue Cross Blue Shield of Massachusetts accepts funding requests year-round through our online community investment portal. Priority is given to organizations whose mission and program focus aligns with our three giving priorities: Healthy Living, Active Lifestyles, and Healthy Environments. All requests will be considered on a bi-weekly basis by the Corporate Contributions Committee, which is comprised of leaders from diverse business areas in the company. To allow enough time for review, we request all proposals be submitted at least 45 days prior to your event. You will receive a response via email within 4 weeks of submission and you can also check the status through your online profile. Written, faxed, or emailed requests are not accepted.
Click here to submit your community investment or sponsorship request online
Healthy Living Accelerator Grants - Originally launched in 2017, our Healthy Living Accelerator Grant Program seeks to fund programs and initiatives that (1) align with our Healthy Living focus by addressing the inter-connectedness of healthy eating, active lifestyles and positive environments, (2) influence behavior change and advance the health of Massachusetts residents and (3) scale an existing model or jump starts a new idea.
In response to COVID-19, we have reallocated our 2020 grant funding to support relief efforts across the state for non-profits serving the needs of our communities' most vulnerable populations.
---
Massachusetts Attorney General's Office Community Benefits Report for Health Maintenance Organizations (HMOs)
As a nonprofit institution, Blue Cross is a Health Maintenance Organization (HMO) that has a critical role in the delivery of health care in communities across the Commonwealth. HMOs also have important fiduciary obligations to provide benefits to their communities comparable with their tax-exempt status. Click here to view Blue Cross Blue Shield of Massachusetts Community Benefits Report to learn how we assess the needs of our communities, design programs to meet these needs, and measure the success of our programs.
If you are interested in learning more about our community investments and partnerships or would like to be added to our email list to receive updates on upcoming grant opportunities, please contact:
Yvonne Tang
Director, Corporate Citizenship
[email protected]
Caeli Richter
Manager, Corporate Citizenship
[email protected]