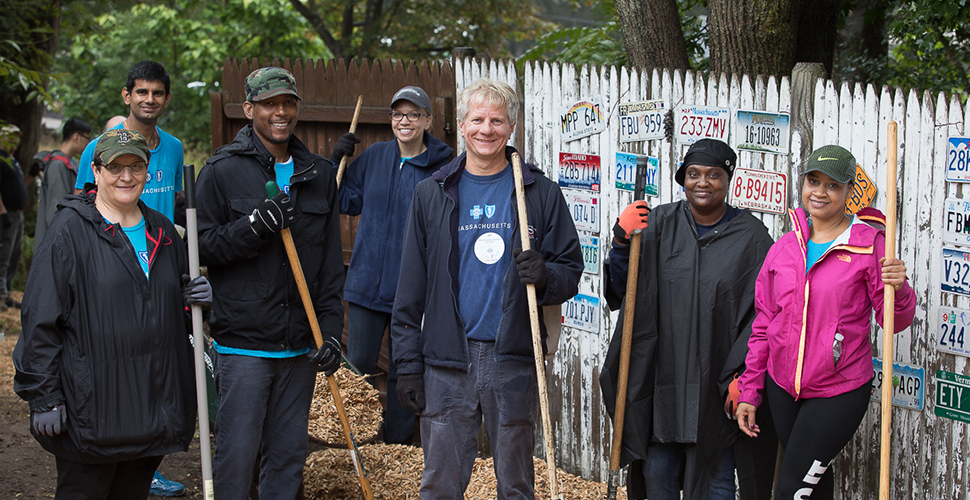 Healthy Living in Action
In addition to our Healthy Living Collaborative and Network, we support a wide range of events and initiatives that engage Massachusetts residents in healthy living experiences. Here are just a few examples of our statewide involvement:
Service Day: One Community. One Blue.
In September, 3,100 Blue Cross employees contributed more than 23,000 volunteer hours as part of our annual Service Day and supported 55 projects across Massachusetts. Projects included preparing more than a ton of vegetables for healthy meals for homeless Bostonians, transforming an unused backyard into a safe play space and garden for a South Shore preschool, and harvesting thousands of pounds of produce at a community farm for donation to Worcester-area food banks.
Applying employees' skills to the needs of our community partners
Our annual William C. Van Faasen Community Service Sabbatical Fellowship gives one employee the opportunity to volunteer full time with a nonprofit partner whose mission aligns with our Healthy Living focus. In 2017, KT Blaha, a senior recruiter, collaborated with Playworks New England, an organization that brings safe and healthy play opportunities to elementary schools across Massachusetts. During her four-month sabbatical, KT created a talent acquisition "playbook" that will help the organization recruit and retain top-notch talent as they continue to expand their programming to serve more students.
Making healthy meals from local sources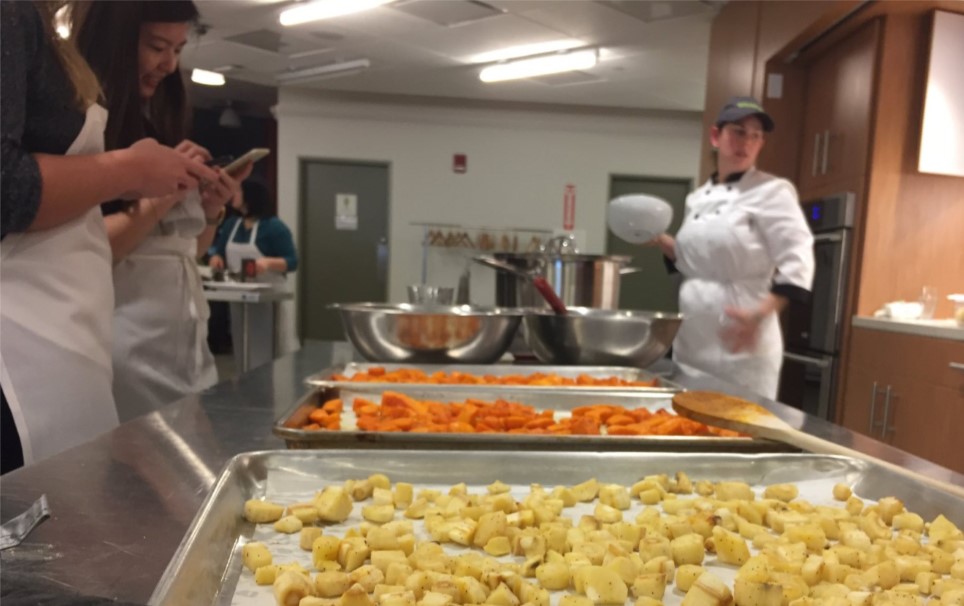 As a sponsor of the Boston Public Market's Teaching Kitchen, we offer free cooking classes to Blue Cross members and our nonprofit partners. Classes teach participants how to use fresh, locally grown produce in simple and delicious recipes that they can easily recreate at home.
Celebrating fitness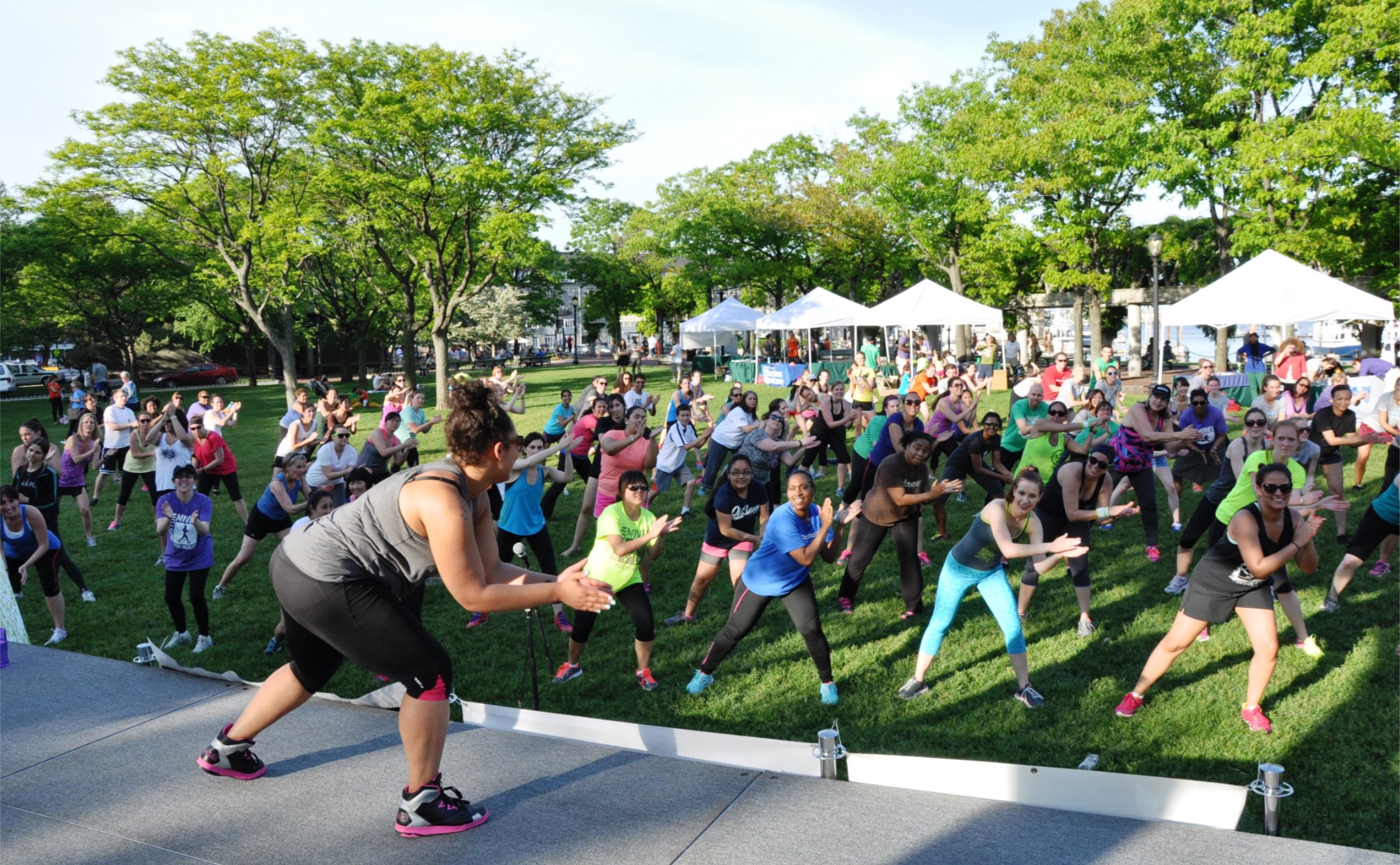 In 2017, we partnered with The Greenway, the Esplanade Association, the Boston Public Health Commission, and Boston Parks & Recreation to provide hundreds of free fitness classes throughout the City of Boston. In the fall, we were the presenting sponsor of Boston's Social Fitness Festival, a free daylong celebration of fitness on Government Center Plaza. Activities included a day-breaker dance party, open-air spin classes, a Bollywood workout, a dance mile, and aerial yoga.
Support for hurricane victims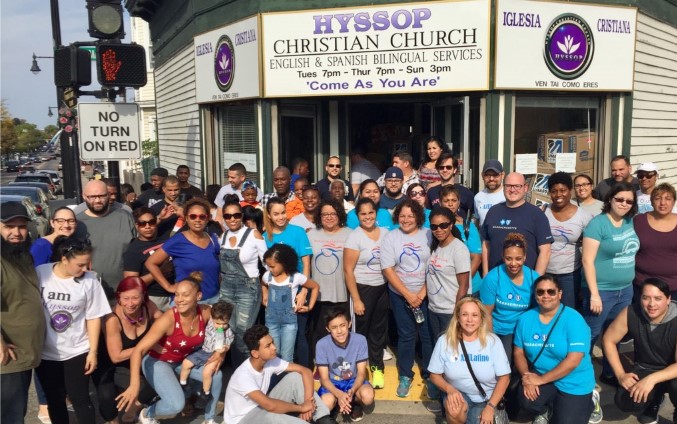 Although we are a Massachusetts-based company, we have customers and family members nationwide, so after the devastating hurricanes of 2017, we held a special fundraising drive to support relief efforts in Florida, Texas, and Puerto Rico. Employee and company contributions totaling $80,000 went to the American Red Cross, the Blue Cross Blue Shield of Texas Employee Fund, Fundación Triple-S, an affiliate of the national Blue Cross association, and United for Puerto Rico. In addition to financial contributions, employees from our AzuLatino Employee Resource Group volunteered to help sort goods donated for Puerto Rico's hurricane victims.
Encouraging pollution-free transportation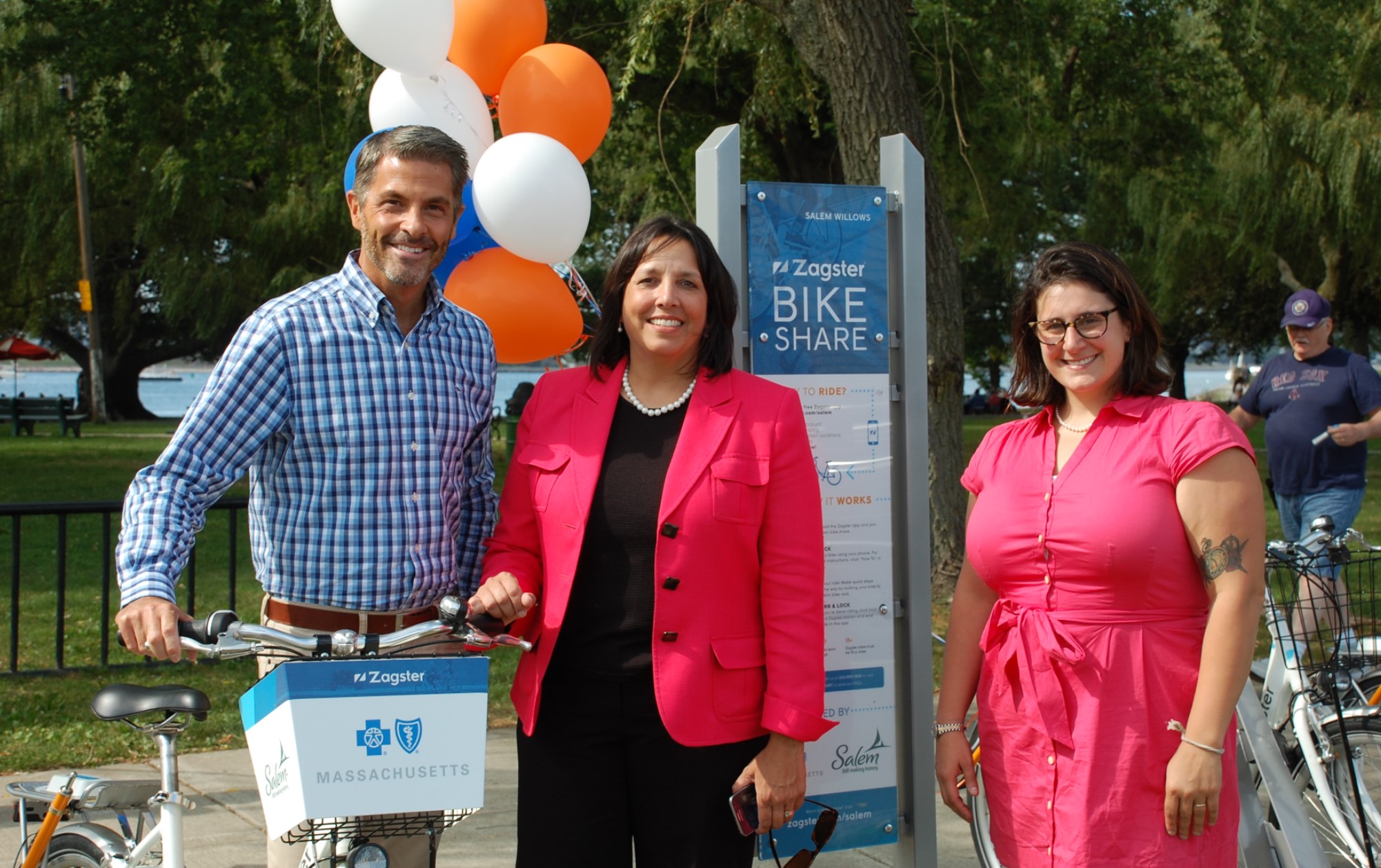 Just in time for summer, we partnered with the City of Salem to launch a bike share program designed to encourage healthy, environmentally friendly activity. Since its May launch, Salem's Bike Share has placed stations at prime locations around the city including Salem State University, the Salem Ferry terminal, the popular Salem Willows Park, and the downtown commercial area. In the first six months of the program, bikers made more than 1,300 rides, replacing hundreds of car trips on local roads.
Examining municipal health care issues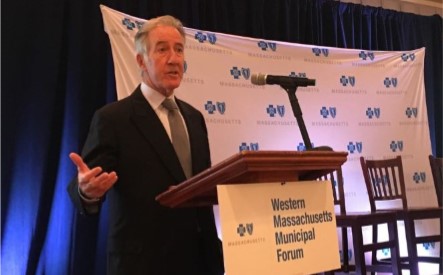 In the fall, we convened representatives from 26 Western Massachusetts cities and towns to discuss pressing health care issues. Congressman Richard Neal keynoted a public forum that brought together local, state, and federal elected leaders and health care experts to discuss the future of health reform and its local impact, as well as strategies to combat the opioid epidemic.