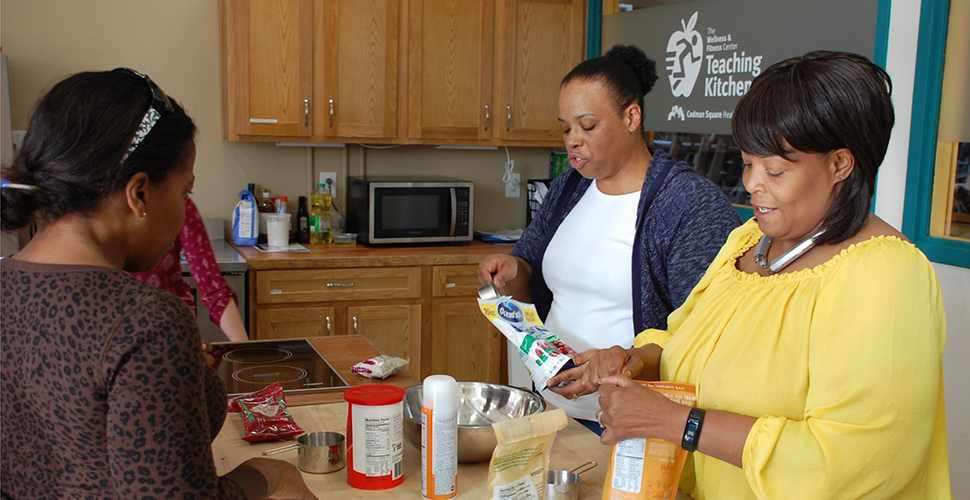 Collaborating to Prescribe Health Living
Our first Healthy Living Collaborative, Dot Rx, combines the resources and expertise of six nonprofit organizations to make it easier for residents of Boston's Dorchester neighborhood to become more physically active, adopt healthier eating habits, and spend time enjoying the outdoors.
Individuals and families that receive Dot Rx prescriptions from physicians at Codman Square Health Center have access to free or reduced-rate resources and activities at Daily Table, the Dorchester YMCA, Healthworks Community Fitness, and the Appalachian Mountain Club's Outdoors Rx program.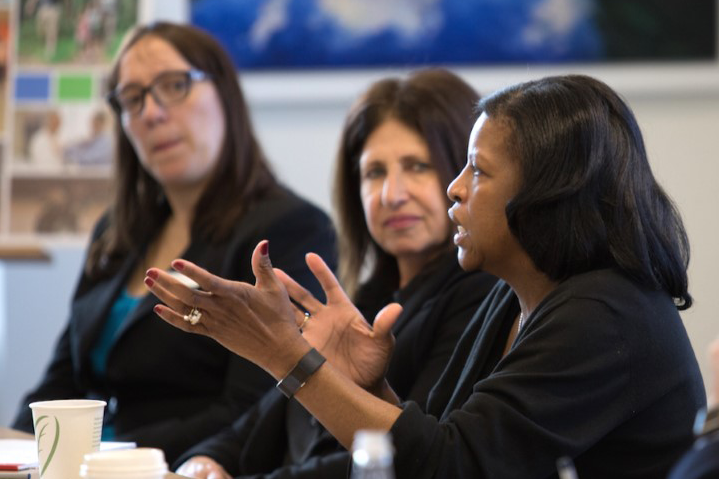 "The Dot Rx collaboration means our patients living with diabetes, high blood pressure, or other serious conditions can receive coaching and encouragement to help them engage in healthy living programs right in their neighborhood," says Codman's CEO, Sandra Cotterell. "And with facilitation and technical support from Blue Cross, we've been able to formalize our approach to writing healthy living prescriptions, including entering them into patients' electronic medical records and tracking their progress."
A unique feature of the Dot Rx approach is the use of peer coaches recruited and trained by Union Capital Boston, who recommend programs that best fit each family's needs and help them stay motivated and engaged. "I ask them to set specific, realistic goals, recommend Dot Rx programs that will help them get there, and monitor their progress," says Coach Charndra McKay. "I'm there to be someone they can reach out to–a listening ear and a cheerleader–and I help them stay accountable."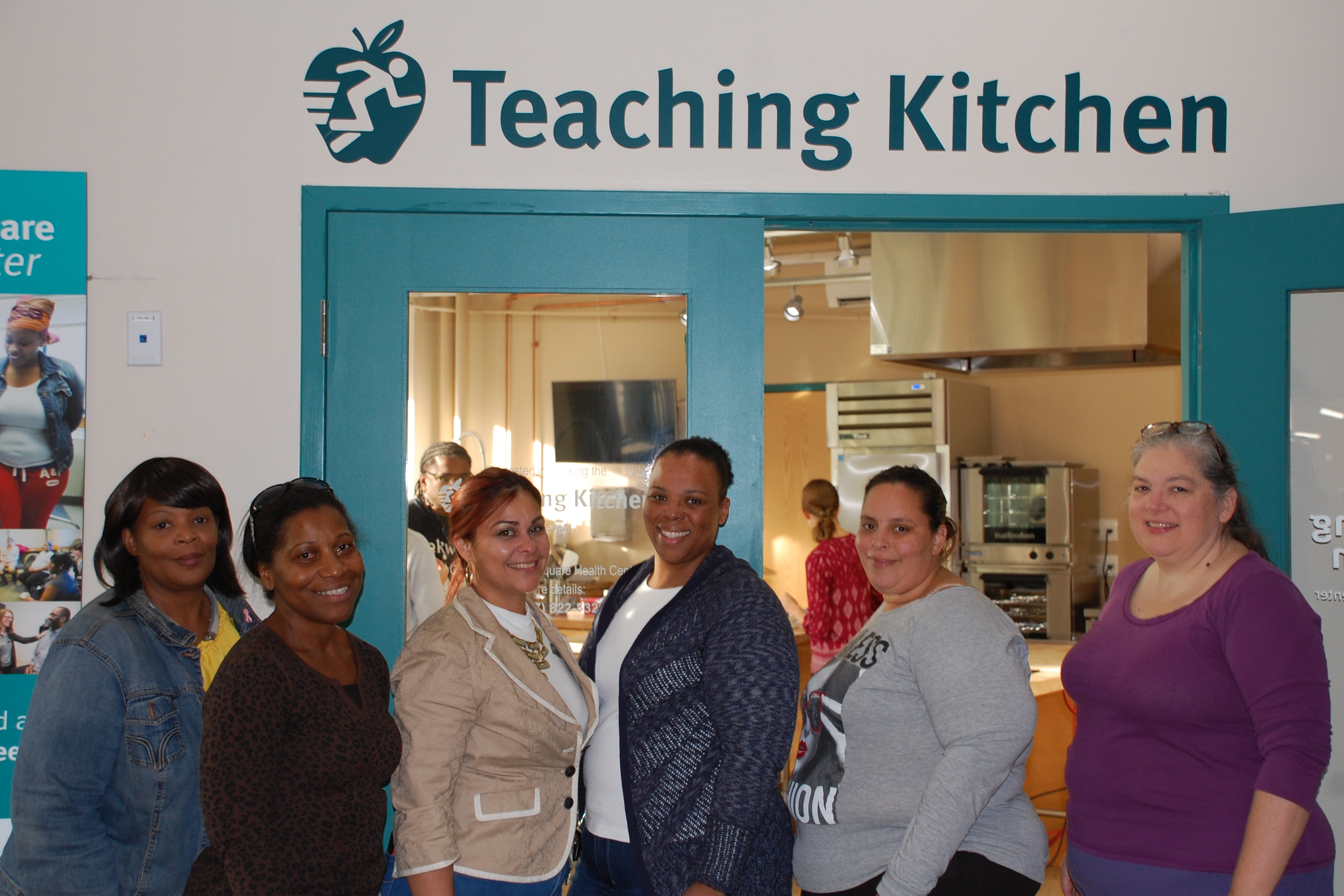 Angel Santos Burres is the director of Outdoors Rx, a program of the Appalachian Mountain Club to make healthy living experiences available to families from underserved neighborhoods. "There's been an alarming rise in the number of kids with lifestyle diseases like high blood pressure and diabetes, and we know that physical activity is part of the remedy for many of these health struggles," she says. "Our program helps families transition from a sedentary lifestyle to a more active one by offering outdoor activities that are free, fun, and easy to get to."
Although healthy prescription programs are not new, Dot Rx is the first to bring together a health plan, multiple nonprofits, and a community health center to design and test an approach that can have a sustainable impact on the health of underserved communities. Blue Cross has committed $1 million over two years in financial grants and pro bono support, including employee volunteers for facilitation, research, systems development, financial modeling, and program evaluation.