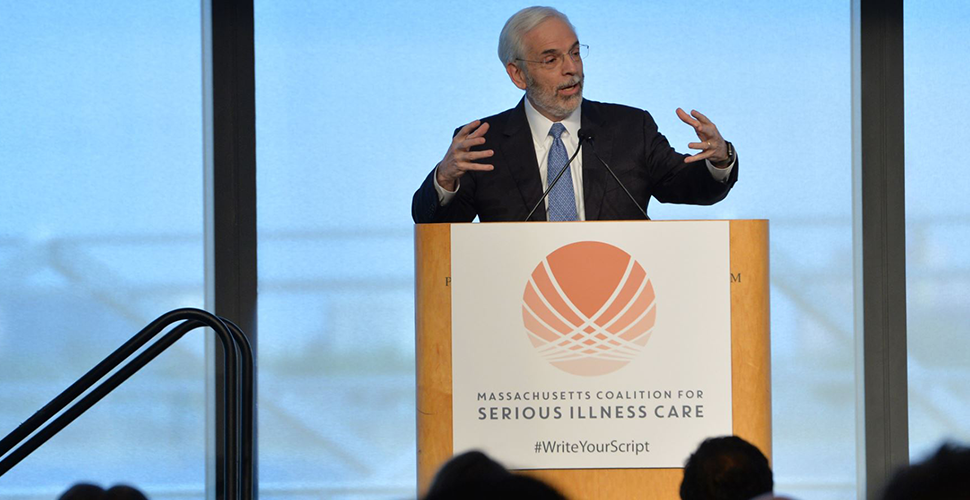 Addressing Complex, System-Wide Health Care Issues
We continue to collaborate with other concerned organizations, policymakers, and individuals to address complex issues that extend beyond our own membership.
Preventing and treating opioid use disorder
Our Prescription Pain Medication Safety Program, developed in partnership with doctors, pharmacists, and pain management and addiction experts, has significantly reduced the number of opioid-based prescriptions among our members. During the program's first three years, the average monthly prescription rate of opioids dropped by 15%, and an estimated 21 million doses of opioid-based medications were avoided. Because of its success, many of our program's safeguards were incorporated into an opioid safety law enacted in Massachusetts.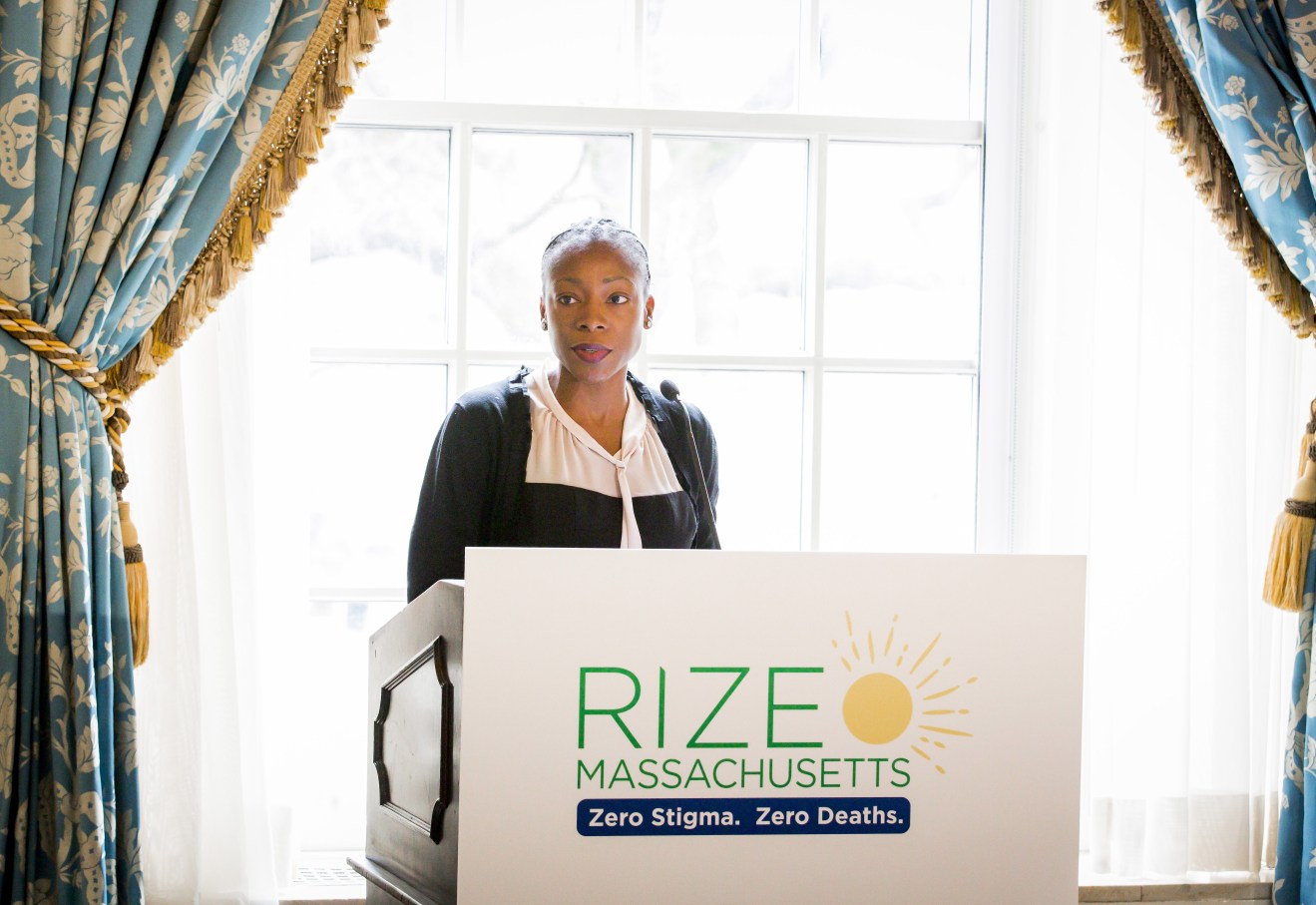 To help bolster the overall community effort to fight opioid addiction, we have joined with business, health care, and community leaders including Partners HealthCare, the GE Foundation, and the 1199SEIU United Healthcare Workers union to create a statewide private-sector initiative called RIZE Massachusetts. RIZE plans to raise $50 million to support innovative care designed to help people with substance use disorders adhere to their treatment and maintain their recovery.
Valuing the goals and preferences of seriously ill patients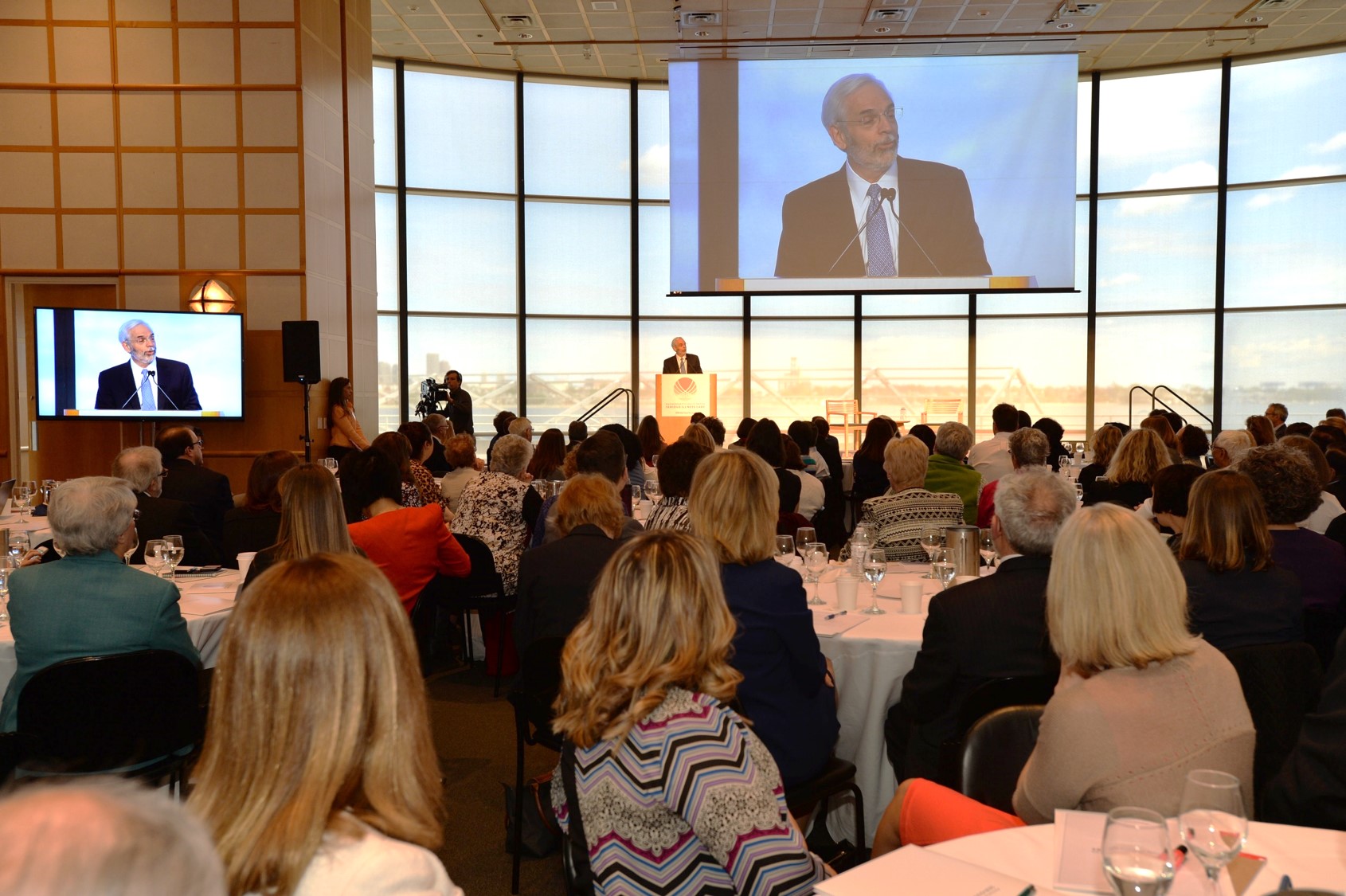 Last year, our CEO, Andrew Dreyfus, helped create the Massachusetts Coalition for Serious Illness Care to ensure that everyone in Massachusetts receives care that is in accordance with their goals, values, and preferences at all stages of life. In May, the Coalition's second annual summit brought together 400 representatives of member organizations and guests to share information about their activities and discuss the results of a statewide survey on issues related to serious illness and end-of-life care. 
Nearly all of those surveyed (96%) said it is very important to have conversations with their doctor and loved ones about their wishes for care if they are seriously ill or near the end of life, but 35% had not yet had that conversation with anyone. Among those who said they had spoken with a caregiver about their wishes, 76% found that the talk was not at all difficult.
Among the summit's highlights were the personal stories, told on video, of people who have been affected by serious illness and end-of-life care. Kayt Norris, who lost both her stepfather and her father to cancer, said their experiences could not have been more different. Her stepfather's doctor "seemed really tuned in" to his wishes, and her mother eased him into conversations about "what he'd want if he went first." Kayt says, "I want everyone to have what my stepfather had–to have the care they want and to feel they're in control of that experience."
Also in 2017, the Coalition helped launch initiatives aimed at expanding physician training in serious illness care and making it easier for clinicians, emergency medical services, and other caregivers to quickly identify a patient's wishes and care preferences. The deans of the four Massachusetts medical schools–Boston University, Harvard, Tufts, and UMass–have joined with the Coalition to establish a set of "core competencies" for serious illness care and develop a process for integrating them into their curricula. Also in 2017, the Coalition joined with the Massachusetts eHealth Institute and the Executive Office of Elder Affairs to develop recommendations for policymakers on how advance care planning documents could be digitally stored and shared so they would be readily available when a seriously ill patient is being cared for anywhere in the state.