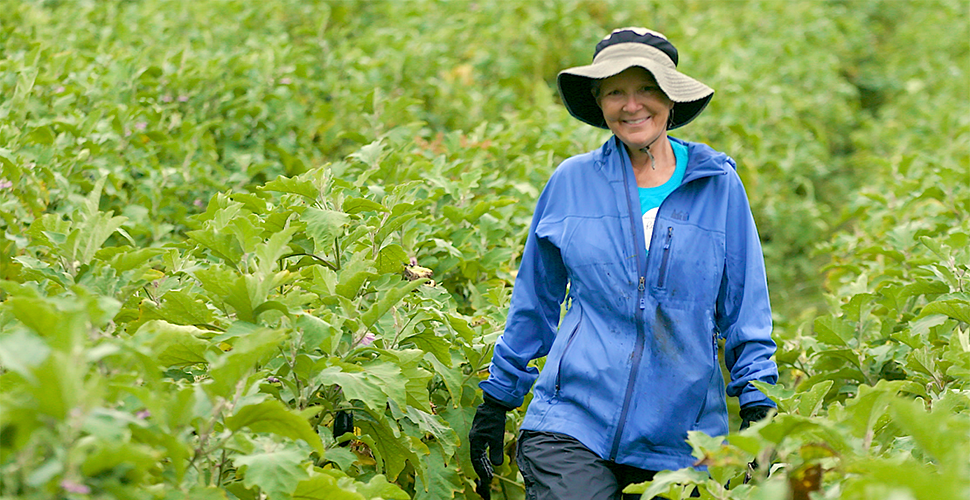 Sustainability and Environmental Health
At Blue Cross, we believe that our personal health is strongly influenced by the health of our environment and our connection to our communities. We're continually adopting innovative, measurable ways to reduce our impact on the planet, support the well-being of our employees and members, and improve public health.
A growing opportunity for our employees
Now in its third year, our company garden program, developed in collaboration with The Trustees, gives nearly 200 employees the opportunity to take a break from their busy workdays to attend gardening workshops and enjoy tending the soil. In 2017, employee gardeners hosted farmers' markets at our Hingham and Quincy offices to benefit local nonprofits. The markets sold $1,300 worth of fresh produce grown in our company gardens and at neighboring Trustees' farms. The money raised was donated to support food and nutrition programs at Father Bills & MainSpring in Brockton, and unsold produce was donated to Pine Street Inn.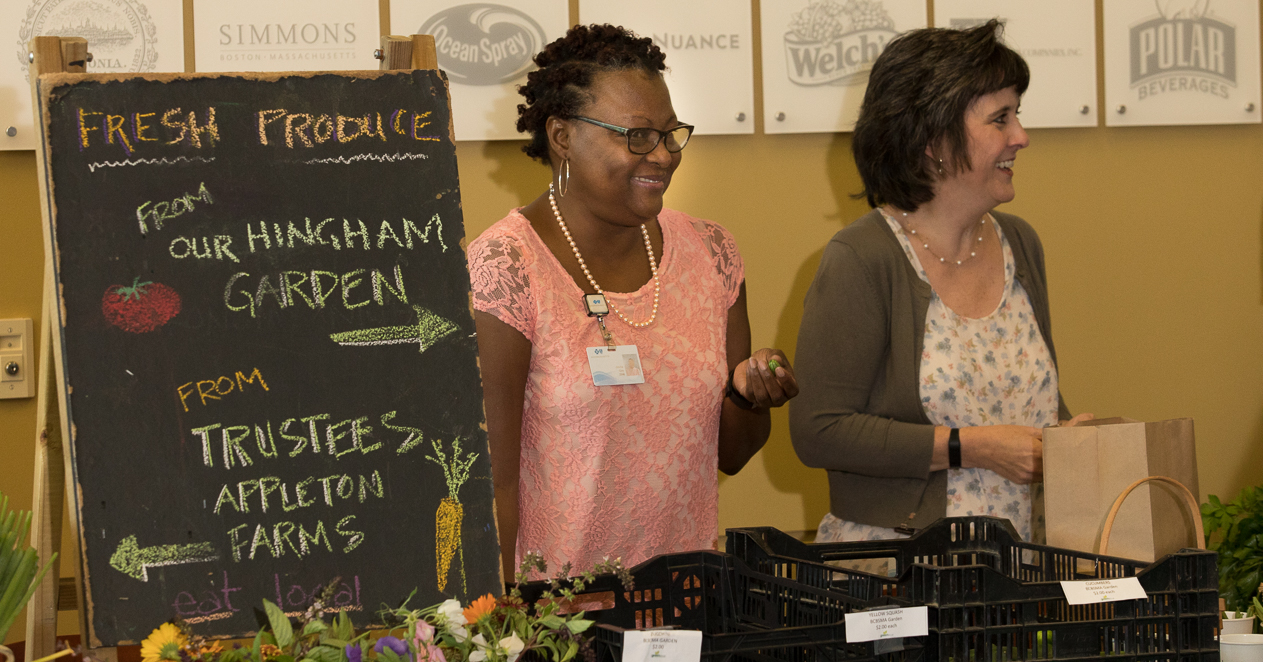 Innovating for the planet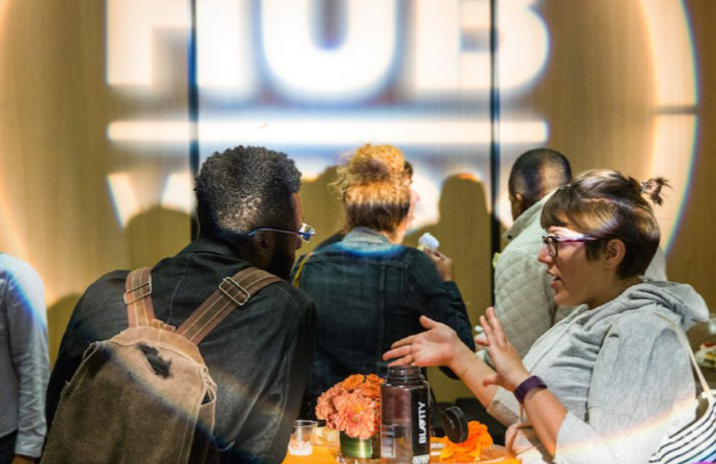 During HUBweek 2017, we partnered with the City of Boston to explore new ways to achieve the mayor's goal of making Boston a "zero waste" community. We brought together academics and professionals from all over the country for an intensive, six-hour session of design thinking, led by the Blue Cross Innovation Team. This resulted in hundreds of ideas and nine prototypes, with solutions ranging from robots fueled by trash to on-demand drone services to pick up recycling after a big party. 
Building green and healthy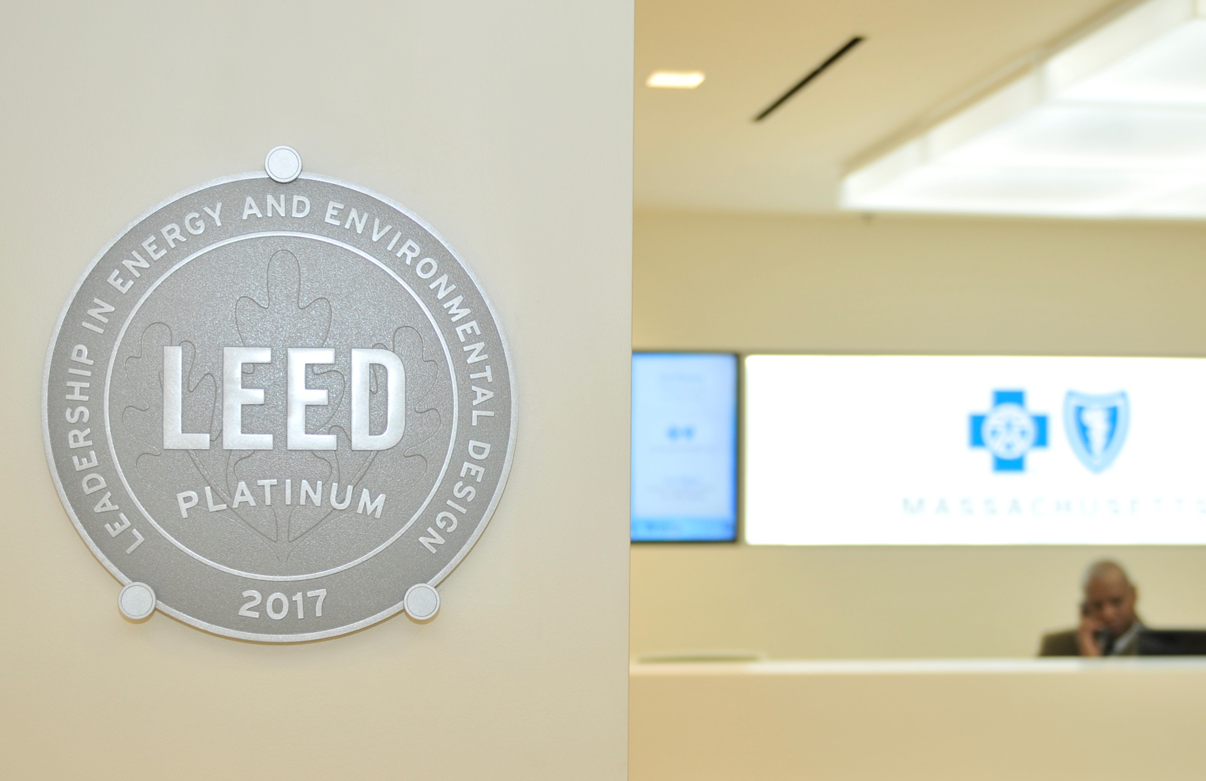 We strive to create the healthiest possible living and working spaces for our employees and members. In 2017, our corporate headquarters at 101 Huntington Avenue in Boston received LEED® Platinum certification from the U.S. Green Building Council, making us the largest project in New England and 12th largest in the nation to achieve this certification. Much of what we have learned in the design process is included in a new resource available for our employer customers–a toolkit they can use to assess and improve their culture of employee health and well-being by eliminating toxic chemicals, providing access to natural light, bringing nature into the office, and focusing on proper ergonomics.
Supporting renewable energy
In August, we celebrated the launch of five solar arrays that will deliver approximately 6.9 megawatts of renewable power to Massachusetts communities. The solar projects, owned by Ameresco and co-developed by BlueWave Solar, were made possible through a long-term agreement by Blue Cross to purchase 2.6 MW of net metering credits. Located in the towns of Hopedale and Mendon in Worcester County, the projects will reduce our corporate electricity bills, increase the amount of power generated by community solar in Massachusetts by about 13%, and reduce carbon emissions by an estimated 6,300 metric tons, the equivalent of taking 1,300 cars off the road. The projects will also allow nearly 200 residents and small businesses in the Blackstone Valley to lower their electricity costs and reduce carbon emissions.