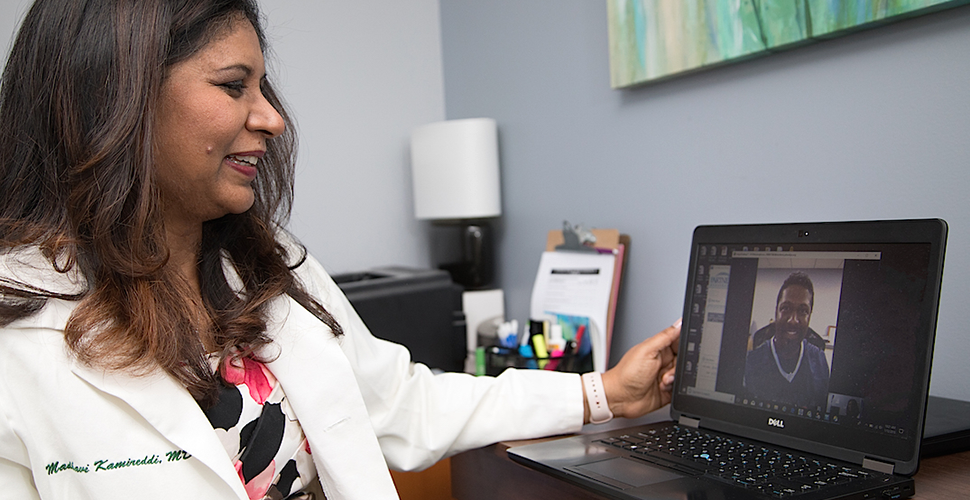 Offering Our Members Simplicity, Savings, and Convenience
We're helping our members make smarter health care decisions and offering them financial incentives for improving their health.
Choosing high-value care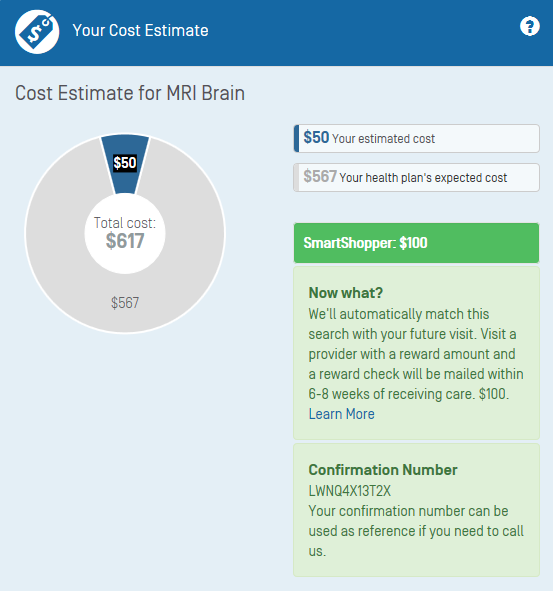 Today's consumers want shopping to be simple, and they expect to save money when they choose wisely. Unfortunately, health care choices are often confusing, and the rewards are few and far between. Our SmartShopper® program changes all that. By using SmartShopper, participating members and their covered dependents can easily compare physicians and hospitals for a wide variety of outpatient services, including MRIs, mammograms, and colonoscopies, and earn up to $250 in cash rewards when they choose lower-cost, high-quality caregivers. What's more, participating companies can save money when an employee chooses a lower-cost provider from our SmartShopper list.
The Massachusetts Interlocal Insurance Association (MIIA), which offers our services to more than 400 municipalities and other public entities, helped pilot the program in 2017. "We're always looking for new ways to help our employees make smart health and financial choices for themselves and their families," says Chris Bailey, MIIA Health Trust Manager. "SmartShopper empowers them to take charge of important decisions about where to get their care, rewards them for choosing wisely, and saves our municipalities money at the same time."
Supporting personal well-being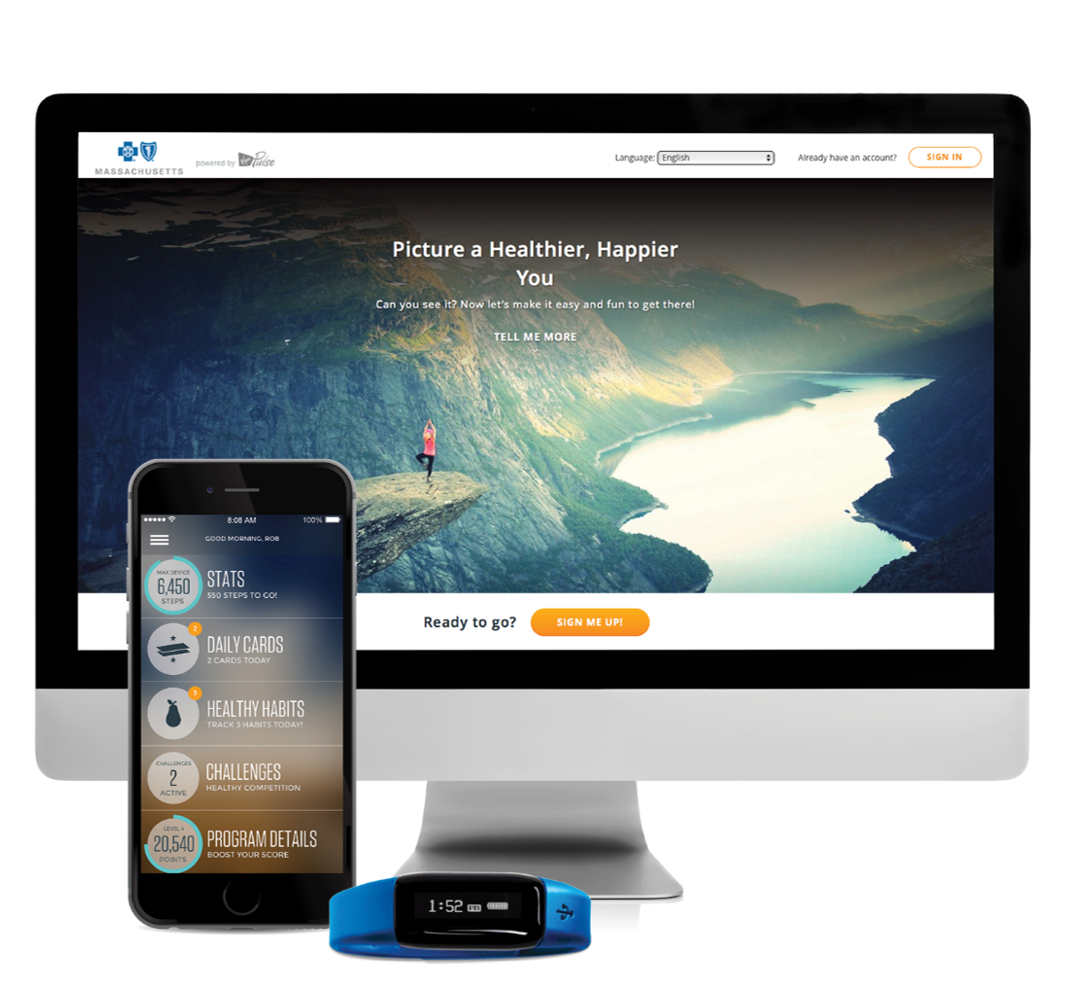 While SmartShopper lets our members share in the benefits of being cost-conscious when they get care, ahealthyme® Rewards encourages members to take small steps that increase their well-being and rewards their progress. Members who join receive a free mobile health device that tracks their activity, calories burned, and sleep patterns, and they can earn points for tracking healthy habits, reaching personal wellness goals, enlisting social support, and using their preventive health benefits. Members are motivated by a mix of financial and social rewards, and they can choose from gift cards, wellness merchandise, cash, or charitable donations for a total of $400 per year. The program, which is offered at no cost, was designed for mid-sized companies that typically don't have the resources to develop and run their own health and wellness programs.
Visiting the doctor with live video
Our telehealth benefit lets members set up live video visits with doctors and therapists in our own provider network or in the national network of our telehealth partner, American Well.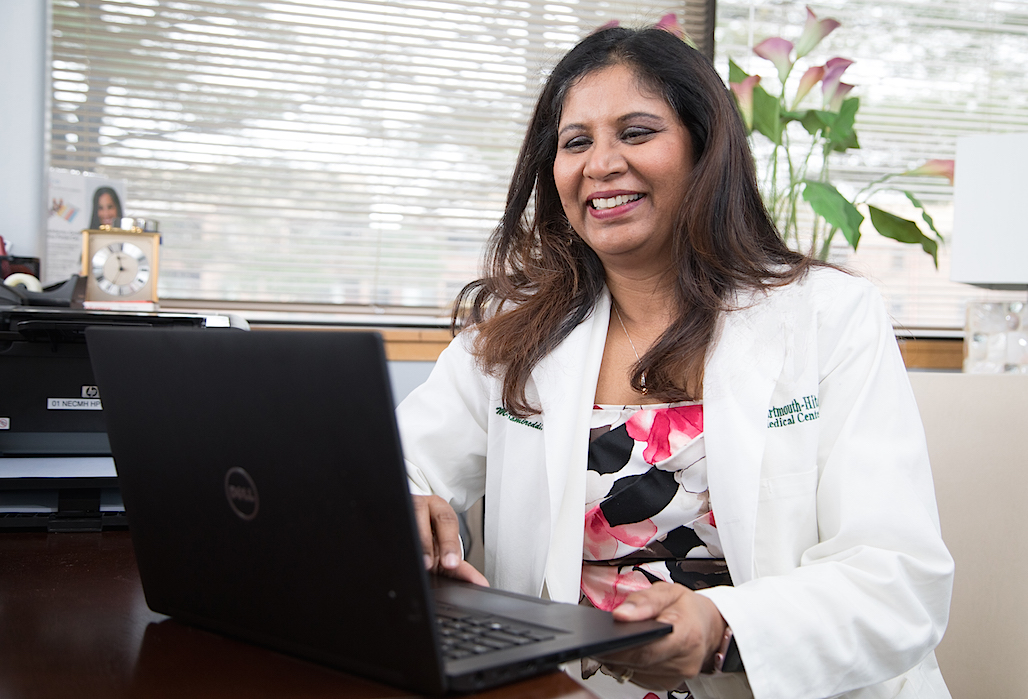 Dr. Madhavi Kamireddi, a psychiatrist who practices in the Boston suburbs, was an early adopter of telehealth, and she says it can improve access, accountability, and convenience for her patients. "With telehealth, my patients can tell me how they are doing with their treatment plan without taking time to travel to my office," Dr. Kamireddi says. Telehealth also helps her manage her own time more productively. "I can easily set up video sessions with people who need my immediate attention, so it's less likely they'll end up in an emergency room."