Marcy L. Reed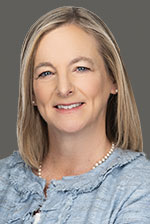 Marcy was elected to the Blue Cross Blue Shield of Massachusetts Board in 2016. As a director, she helps set the company's strategy and overall direction. Within a highly competitive and highly regulated business environment, the Board oversees and governs BCBSMA's operations, which includes the provision of health coverage to individuals and public and private employers. Marcy serves as chair of the board's audit committee and as a member of the corporate contributions committee and the finance and business performance committee.
Marcy is the former president of National Grid's Massachusetts business and was executive vice president of U.S. policy and social Impact until her retirement in 2021. She was responsible for the gas and electricity businesses in Massachusetts, including their operational, customer service, financial, and reputational outcomes. In addition, she led energy policy development for the U.S. business and the effective implementation of National Grid's social mobility platform. Marcy joined National Grid in 1988 and held various positions in finance, merger integration, corporate affairs, and business operations. She also spent three years in London as the head of investor relations for National Grid.
Marcy sits on the boards of Edison International, Clean Harbors, Qualus Power Services, HomeWorks Energy, Northeastern University, the Greater Boston Chamber of Commerce, and The Partnership.  
Marcy is a graduate of Dartmouth College and holds a master's degree from Northeastern University. Married with two adult children, she lives in Sturbridge, Mass.